A high performance RADIANT DELIVERY SYSTEM for residential and commercial buildings. Hydronic distribution systems use water to move energy from where it is produced to where it is needed through a small circulator pump, reducing energy use and allowing an optimal distribution of heat.
The hot water (in the winter season) and the cold water (summer) generated by the heating and cooling source (typically heat pump or a combination of boiler and chiller) is conveyed through an innovating press fittings technology and piping system to the active ceiling panels (Ray Magic gypsum panels) that in the winter deliver heat to the room and in the summer extract the sensible heat through the chilled ceiling.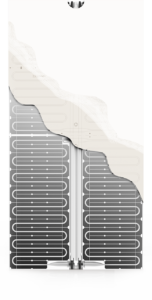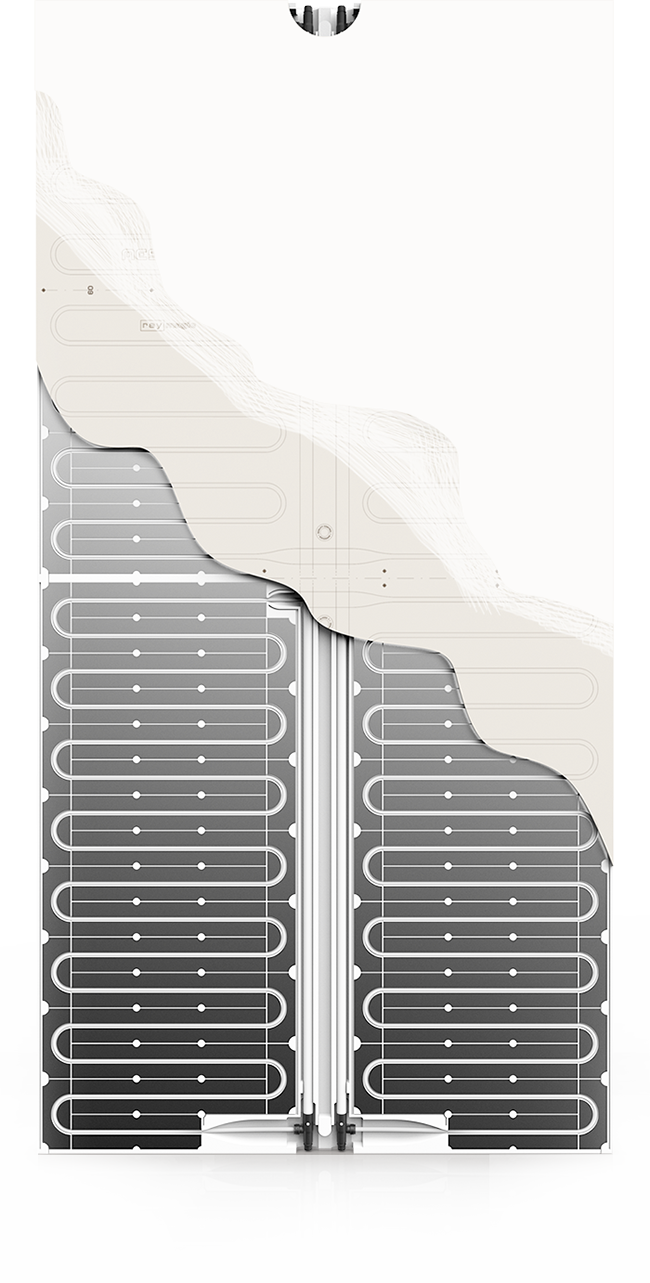 Simple and powerful CLIMATE CONTROL PLATFORM for the regulation of the Messana radiant cooling and heating system.
It is the brain of the system and makes intelligent, and personalized heating and cooling decisions that always guarantees perfect comfort in every room with maximum energy saving.
The ability to precisely sense changing dew points (Sense Magic) and adjust water temperatures accordingly, guarantees radiant cooling "condensation-free".
One Control Magic board can control up to 2 independent hydronic circuits and unlimited zoning. Can also be interconnected with other control magic units to fit the required number of hydronic circuits. With a browser user interface, Control Magic can be accessed via Web with PC/Mac computers, tablets or smartphones.
Sense Magic is a room sensor that detects temperature and humidity through three high precision sensors. It is equipped with a digital rotary encoder (Dial version only) to change set-points, and can be customized with different colorful wall plates.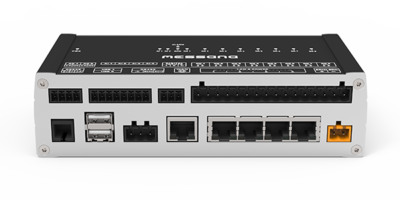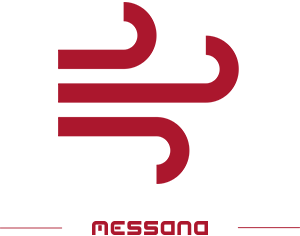 Breathing healthy and clean air is also an important part of your Thermal WellbeingTM. This is why Messana has developed a complete range of AIR TREATMENT UNITS specifically designed for radiant cooling to ensure increased Indoor Air Quality and the comfort of the occupants.
Messana neutral temperature dehumidifiers (NTD) with integrated heat recovery ventilation (HRV) allow to introduce fresh dehumidified air from outside without wasting energy. Even in critical external conditions, Air Magic units are able to maintain the temperature of the supplied air "neutral" with the room (isothermal).