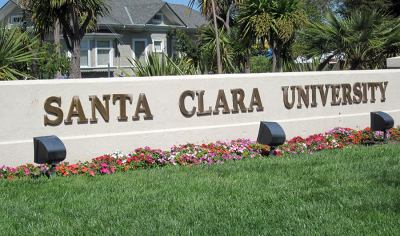 Did you know that the Radiant House of Santa Clara University scored the first place in The Comfort Zone division of the 2013 Solar Decathlon (October 2013, Irvine CA) organized by the U.S. Department of Energy? (www.solardecathlon.gov)
After 10 days of competition with external temperatures ranging from 54F to 98F, the Messana Radiant Cooling and Heating system designed for "The Radiant House" was by far the HVAC system that scored the highest in both efficiency and the level of comfort.
Among the first three positions under the Comfort Zone contest, two houses were featuring a gypsum radiant ceiling #RadiantCooling .
This demonstrates how effective a radiant ceiling can compete with the best available "air based" technologies that were implemented by the other competing university Teams.
Solar Decathlon 2015 will be a new radiant challenge.. for Messana.
The Radiant House (http://www.scuradianthouse.org/)
The Radiant House was driven by three E's: efficiency, economics, and elegance. It is an elegant, adaptable, and affordable house with a versatile great room, a large deck and patio area, and clean separation between private and public spaces.
The generous living space features high ceilings and clerestory windows that fill the interior with light and open to allow hot air to rise and escape.
Design Philosophy was guided by the belief that sustainable living can be affordable, appealing, and accessible to everyone. With an open floor plan and ramps leading to and from the house, Radiant House is fully accessible and features spacious rooms and an adaptable floor plan and furnishings.
Technical Features:
·         Bamboo joist system
·         PV Solar panels integrated into the roof structure
·         Electric vehicle charging station
·         The radiant heating and cooling system embedded in the ceiling drywall uses Messana radiant panels to heat and cool the house with cold water ensuring a uniform environment
·         5-Tons air-to-water Daikin Altherma